Message from Anishininew Okimawin
Grand Chief Scott Harper
It gives me great pleasure to present to the people of Anishininew Okimawin the new and updated Anishininew Okimawin and Island Lake Tribal Council Inc. website in association with the member First Nations of Garden Hill, Red Sucker Lake, St. Theresa Point and Wasagamack. The four member First Nations along with capable staff of Anishininew Okimawin and Island Lake Tribal Council have initiated, developed and implemented a variety of local and regional support and advisory services in response to the identified needs of the membership. The Island Lake Tribal Council inc.'s growth and development since 1982 has been the result of many individual's hard work, perseverance and determination and has been supported by the people of Island Lake. We hope that the new Anishininew Okimawin will follow in these footsteps and be a very successful endeavor. In this website, we have an opportunity to show you what services we provide and outlines a brief introduction of the programs that are available at Anishininew Okimawin and Island Lake Tribal Council inc.
This dedication has enabled us to make a unique contribution to community development in Island Lake. With your continued support and vision, the future looks bright...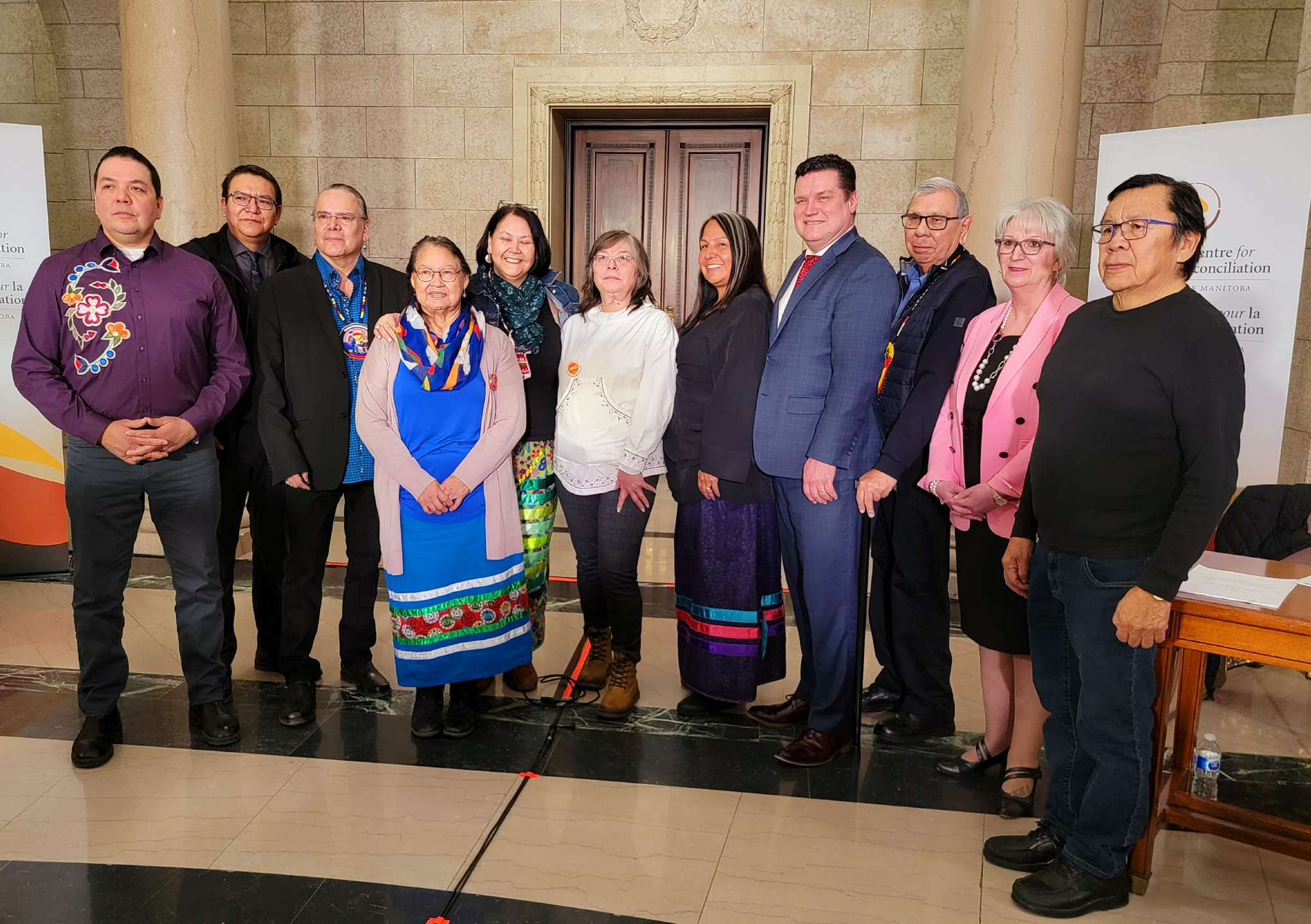 March 13, 2023
Signing Ceremony - @ the Legislative Building. Manitoba Vital Statistics Transfer Agreement of Records to National Centre for Truth and Reconciliation

(See more pictures in the gallery)
STP Press Release March 10, 2023
Addressing the loss and issues of two youths. We send our condolences and prayers to the families, STP and the neighboring communities affected.
Thank you AMC Grand Chief CATHY MERRICK for your support.
Grand Chief Scott Harper sends his words of wisdom to the Island Lake First Nations Family Services, Winnipeg staff meeting February 10, 2023.

February 6, 2023

Press Conference with Manitoba Keewatinowi Okimaknak (MKO), the Southern Chiefs' Organization (SCO) and the Anishininew Okimawin (Island Lake Tribal Council Inc., ILTC) Re: Manitoba Crown Land Lease and Permit Auction. There was a News release on Jan. 9/23 on "Agricultural Crown Land Lease and Permit Auctions," this may affect our region as well with Mining, Fisheries, Forestry, Hydro, etc. We are opposing what Manitoba is doing, especially without consulting First Nations.

Please see link below for a joint news release in partnership with MKO, SCO and AO, ILTC:
First Nations Leaders Resolve to Protect Land in Manitoba: AMC, MKO, SCO and ILTC Demand Immediate Stop to Agricultural Crown Lands Lease and Permit Auction

January 31 - February 2, 2023
Assembly of Manitoba Chiefs - Special Chiefs Assembly on Health Legislation & UNDRIP.
AMC Grand Chief Cathy Merrick and AFN Regional Chief Cindy Woodhouse Headdress Ceremony.

(See more pictures in the gallery)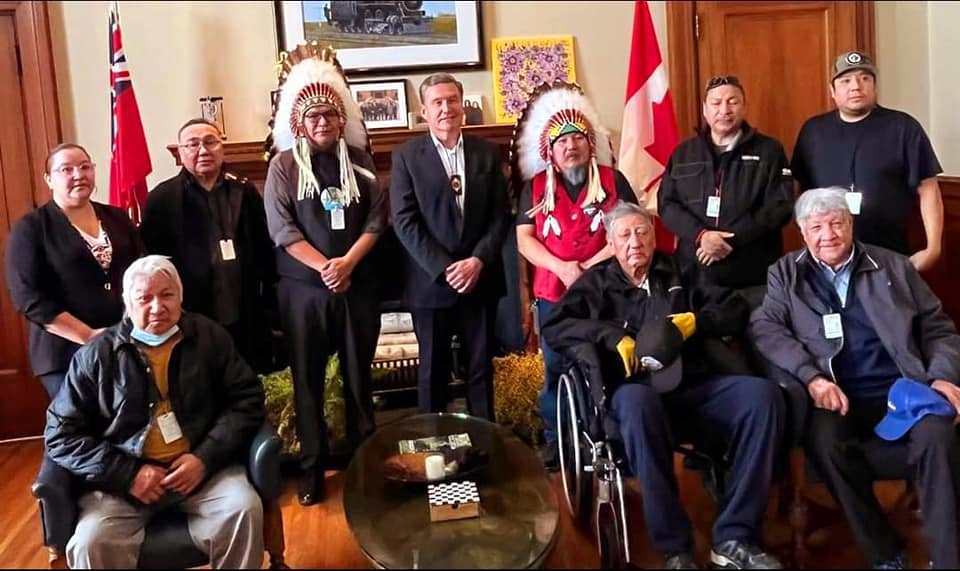 January 26, 2023

AFN-RC Cindy Woodhouse in support with AO-GC Scott Harper, STP Chief Elvin Flett, Wasagamack Chief Walter Harper and Wass Elders met with Hon. Doyle Piwniuk Minister of Transportation and Infrastructure.
Initial (intro) meeting for Wasagamack's request for Wasagamack Airport and possibly the connectivity of Island Lake community roads to join together. Next meeting Feb. 9/23 will be have more in detail and with more members to attend.

(more pictures will be added in the gallery after).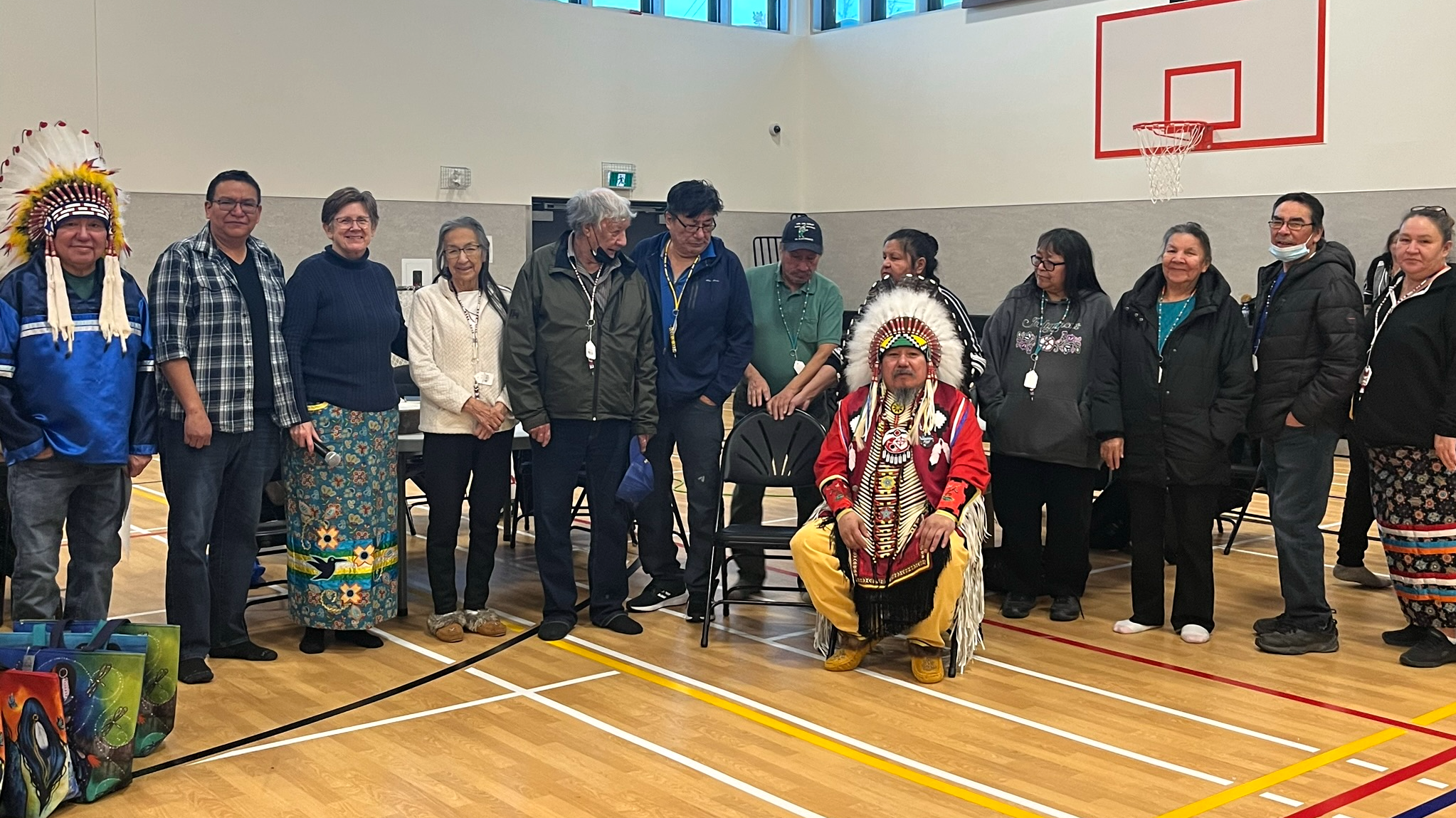 January 20, 2023

Transition into Anishininew Family Law meeting at Wass with federal and provincial representatives.

Also, Gifting Ceremony for
Nina Wood and
Ryan L Wood baby

(see more pictures in the gallery)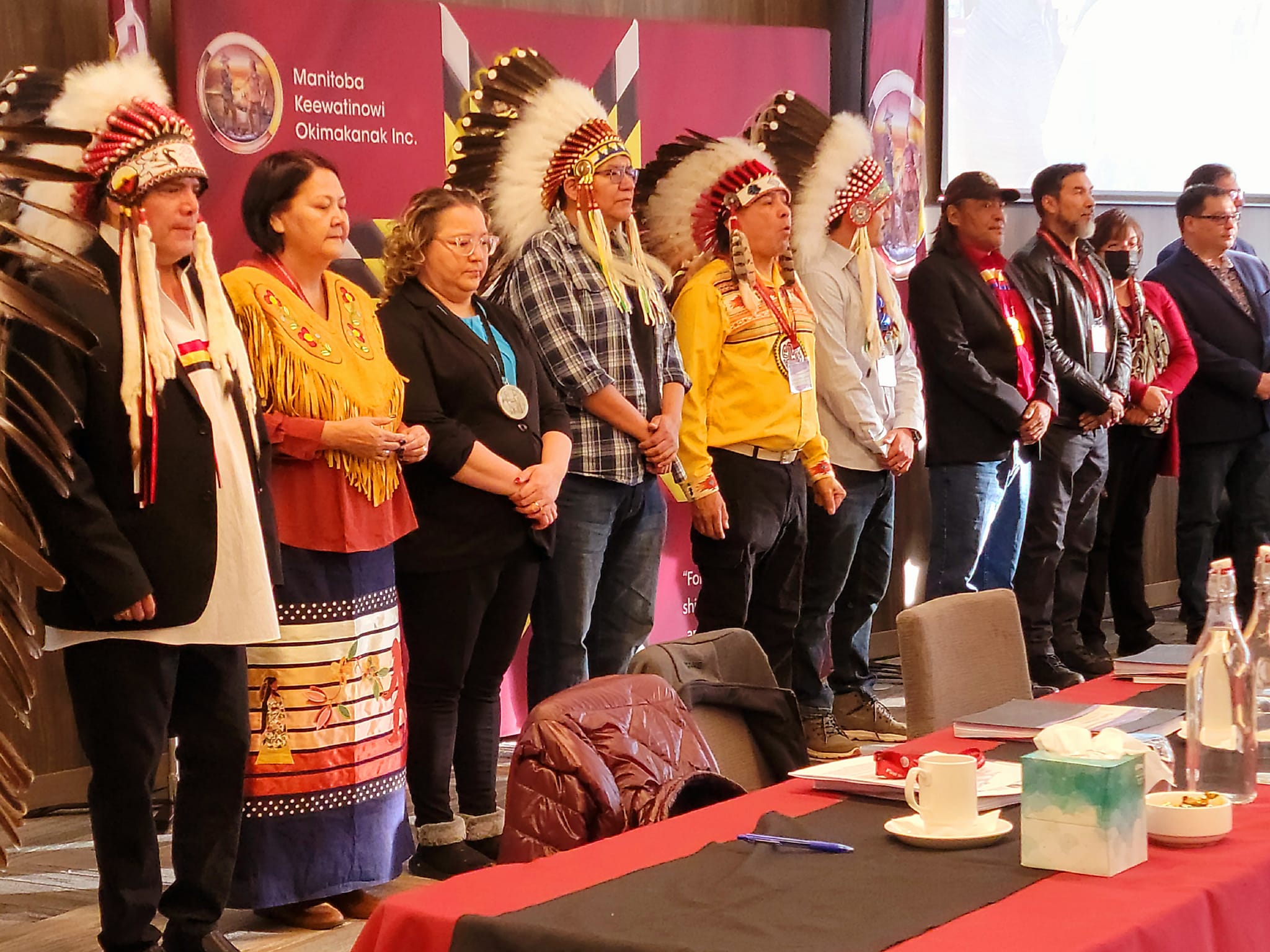 MKO Chiefs Assembly: "Transforming Justice and Policing Services for MKO First Nations."

MKO GC Garrison Settee, AMC GC Cathy Merrick, MB. AFN Regional Chief Cindy Woodhouse, KTC GC Walter Wastesicoot, Swampy Cree Tribal Council GC Nelson Genaille, MB. Justice Deputy Minister & Deputy Attorney General David Wright
Island Lake Underwater Search & Recovery Team:Charles Wood, Ivan Mason & Tanya McDougall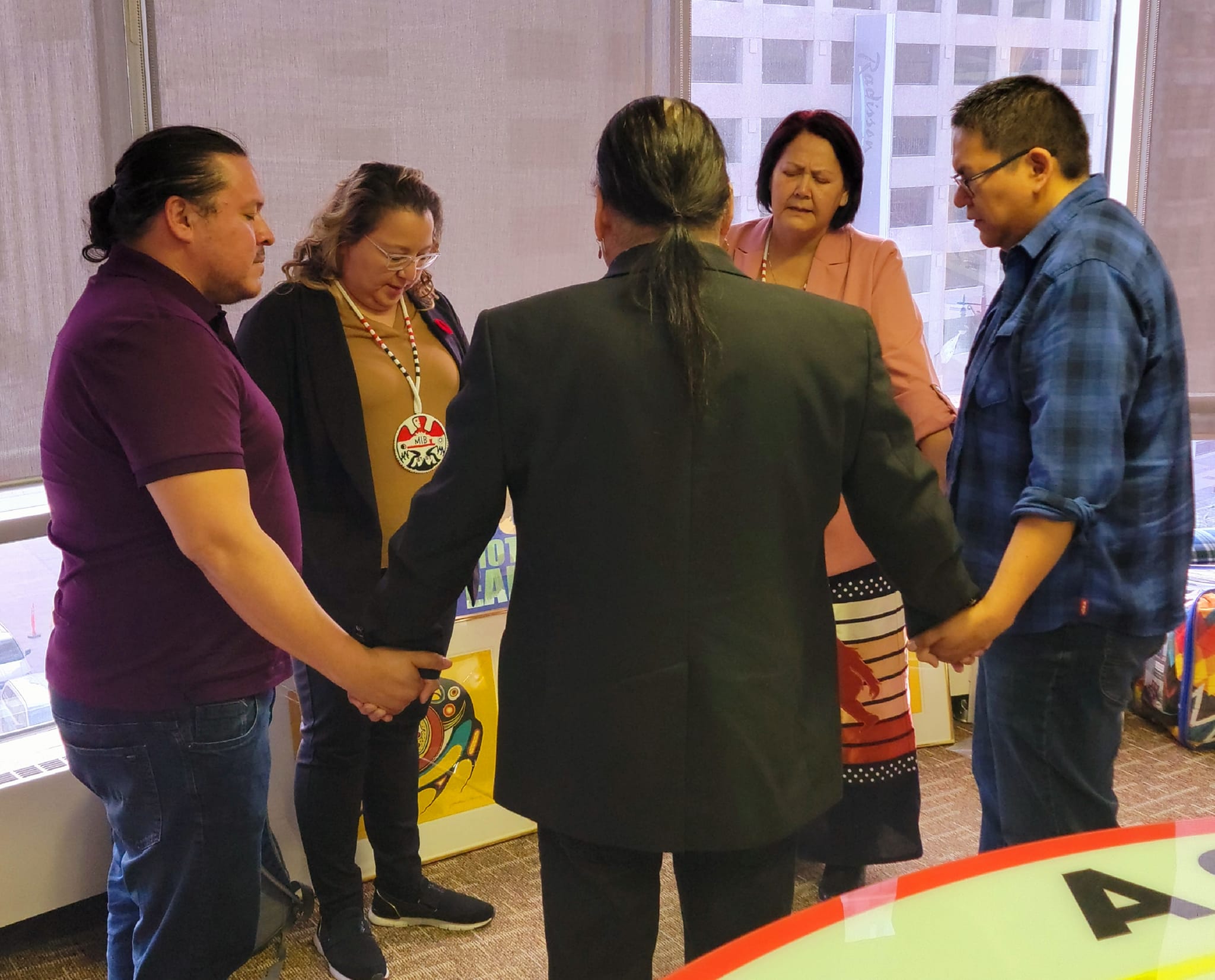 AMC Grand Chief Cathy Merrick, AFN Regional Chief Cindy Woodhouse, MKO Grand Chief Garrison Settee, SCO Grand Chief Jerry Daniels and Anishininew Okimawin Grand Chief Scott Harper raise their hands in victory! Lots of plans ahead for Manitoba Indigenous peoples!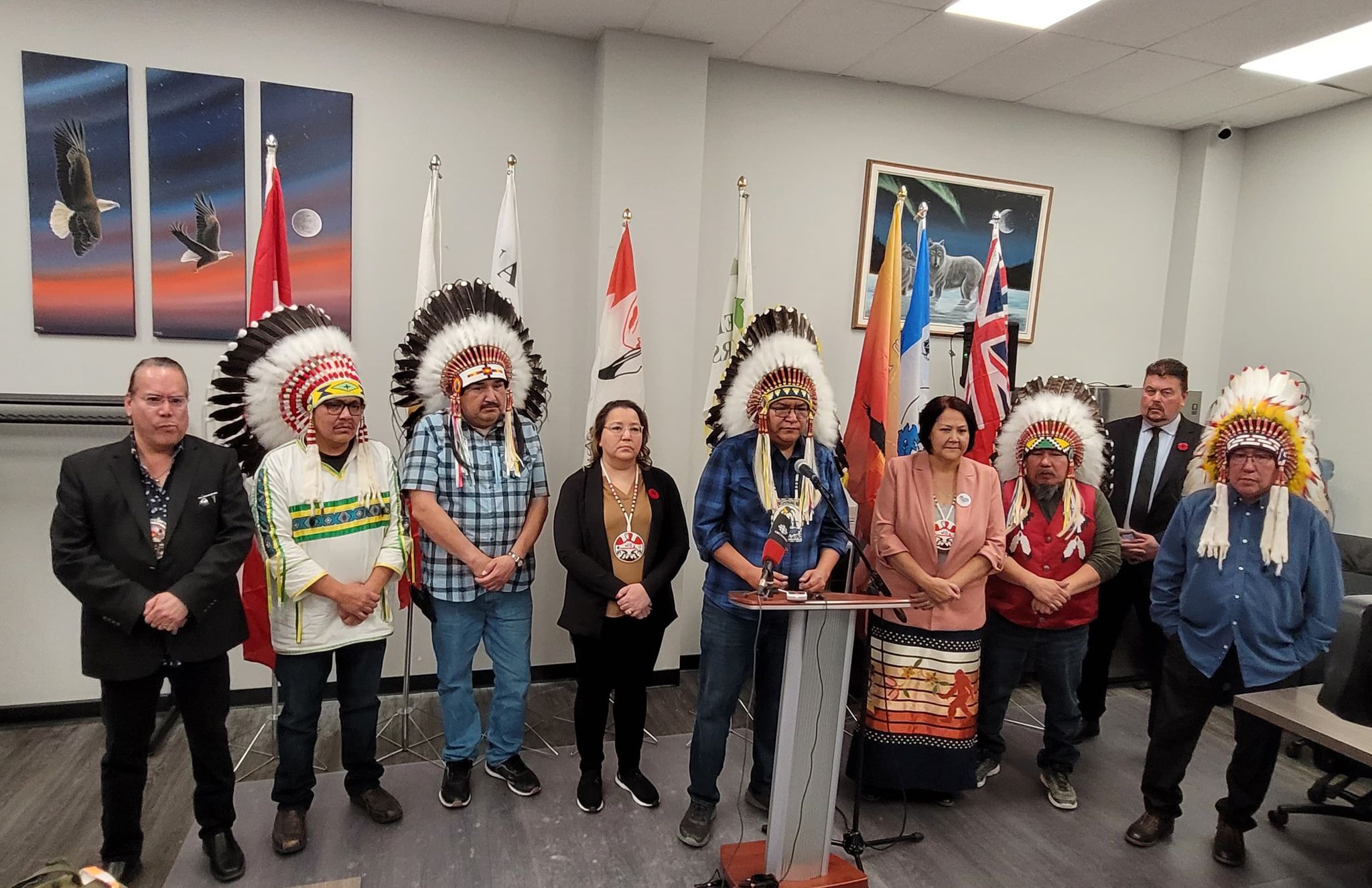 Lack of Substantive Equality Leads to Suicide Risks, Addictions, and Mental Health for Island Lake First Nations
Island Lake Anishininew Okimawin reports they are facing a pandemic within the Anishininew Nation related to mental health, suicides, and drug abuse.
Photo:
Anishininew Okimawin Grand Chief, GHFN Chief Charles Knott, RSLFN Chief Samuel Knott, STPFN Elvin Flett & WFN Chief Walter Harper. Support from AMC Grand Chief Cathy Merrick, AFN Regional Chief Cindy Woodhouse and MKO Grand Chief Garrison Settee, and also MLA Ian Bushie (NDP)
Media:
October 11, 2022
Grand Chief Scott Harper signing Memorandum of Understanding between Harvest Manitoba and Anishininew Okimawin (Island Lake Tribal Council) to deliver services and food to our 4 communities and urban peoples. Food Banks Canada and Nutrition North Canada will also participate in the initiative.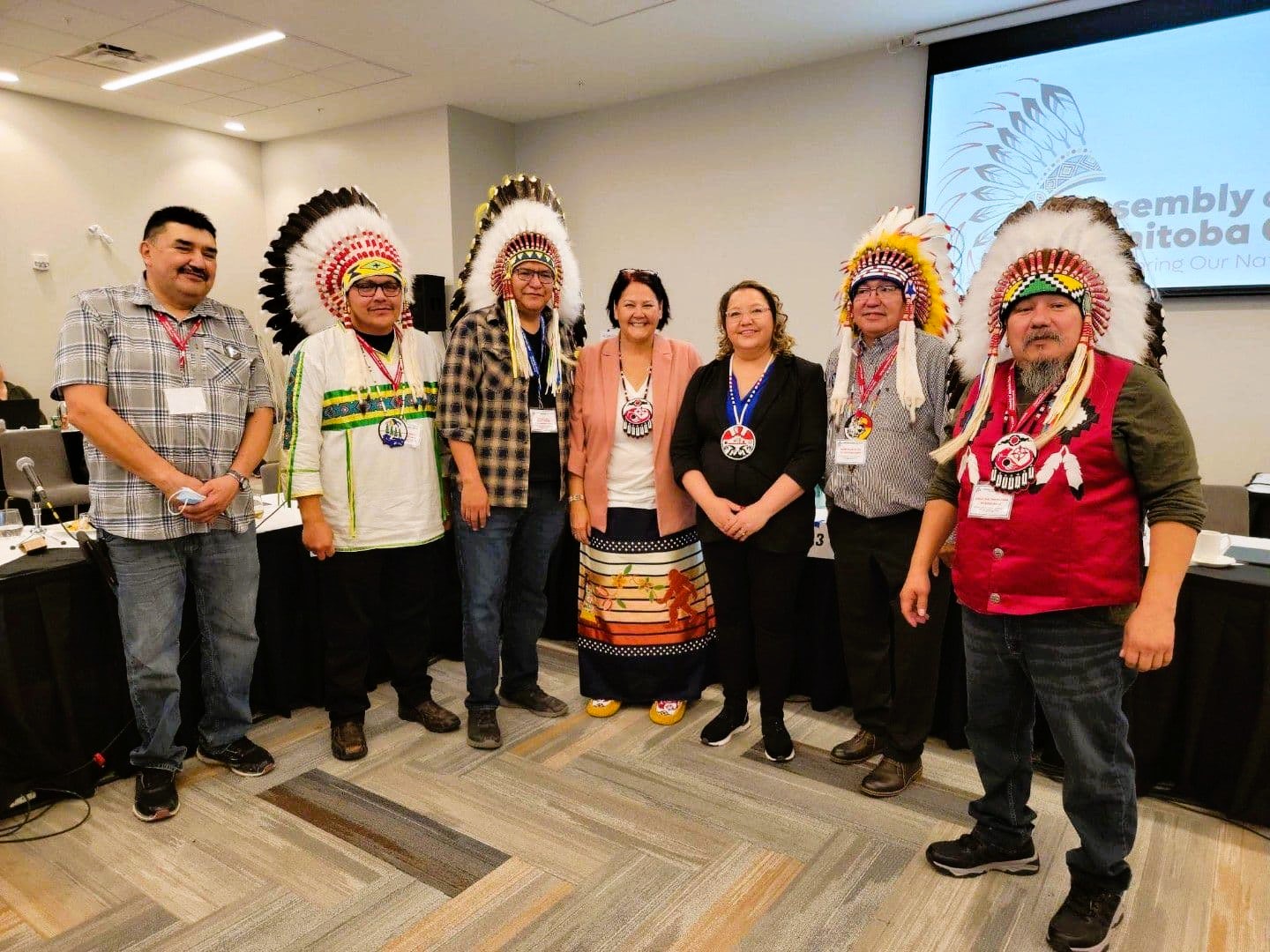 On Behalf of Anishininew Okimawin - Island Lake Grand Council, we would like to congratulate Cathy Merrick of the Pimicikamak Cree Nation on being the newly elected Grand Chief of the Assembly of Manitoba Chiefs.

We are proud to witness this historical event of the first female Grand Chief of AMC and we look forward to working with you through your advocacy and leadership.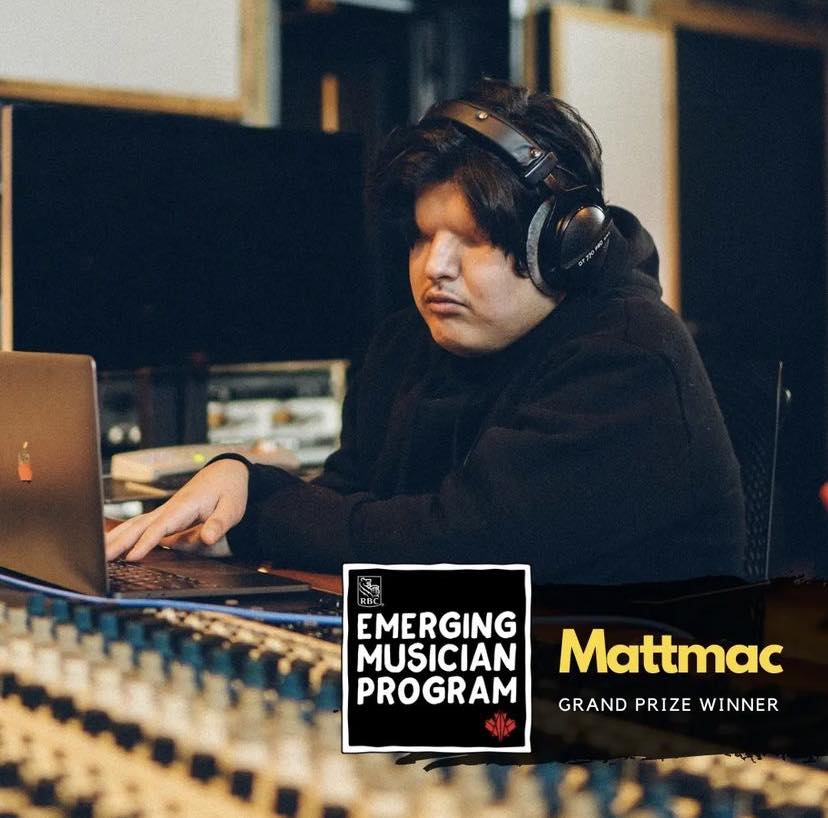 October 6, 2022
Anishininew Okimawin would like to give a big congratulations to Matthew Monias, also known by his stage name Mattmac, is the grand prize winner of Canada's Walk of Fame RBC Emerging Musician Program.
Born blind, Monias started out rapping in his home in Garden Hill First Nation, about 475 kilometres north of Winnipeg, and recently taught himself to play guitar and piano.
Since launching his music career in 2016, Monias has worked with Grammy and Juno Award-winning artist Nelly Furtado. His music has been streamed more than 800,000 times across platforms. He believes accessibility in music for people with disabilities has come a long way.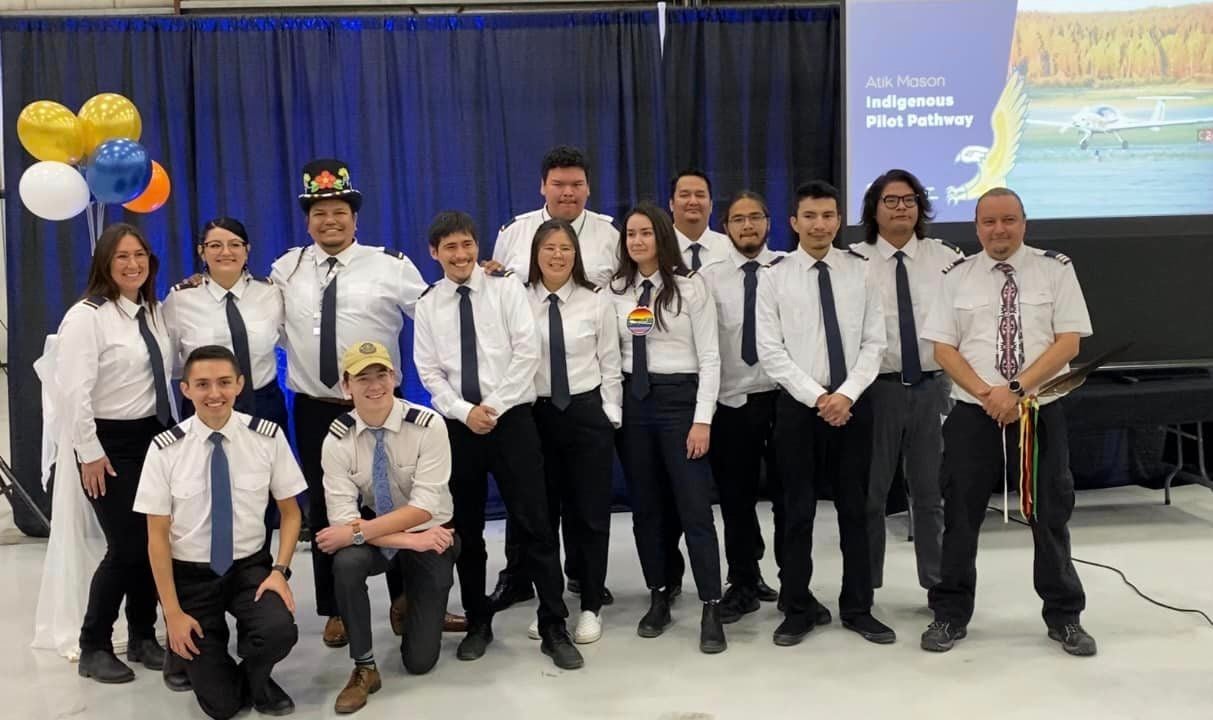 September 27, 2022
Anishininew Okimawin would to congratulate to the Inaugural Graduating Class from Atik Mason Indigenous Pilot Pathway Program!
This class of dedicated and hardworking grads includes students who are the first in their community to achieve this qualification of solo pilot. The Pathway's members began their personalized flight training in June from Thompson's regional airport. Following a summer of rigorous flight training both in the air and on the ground, all Pathway members have attained success. Each student pilot achieved their First Solo Flight, an important rite of passage for every aviator.
Photo Credit: STPFN Head Councillor Ralph Harper
Grand Chief encourages Pilots in Training: Kyla Flett (STP), Dion Zack Wood (STP), Jonas Flett (STP), Virgil Harper (Wass), Atik Mason (STP), Grand Chief Scott Harper (RSL)